Love for yourself
2019-01-29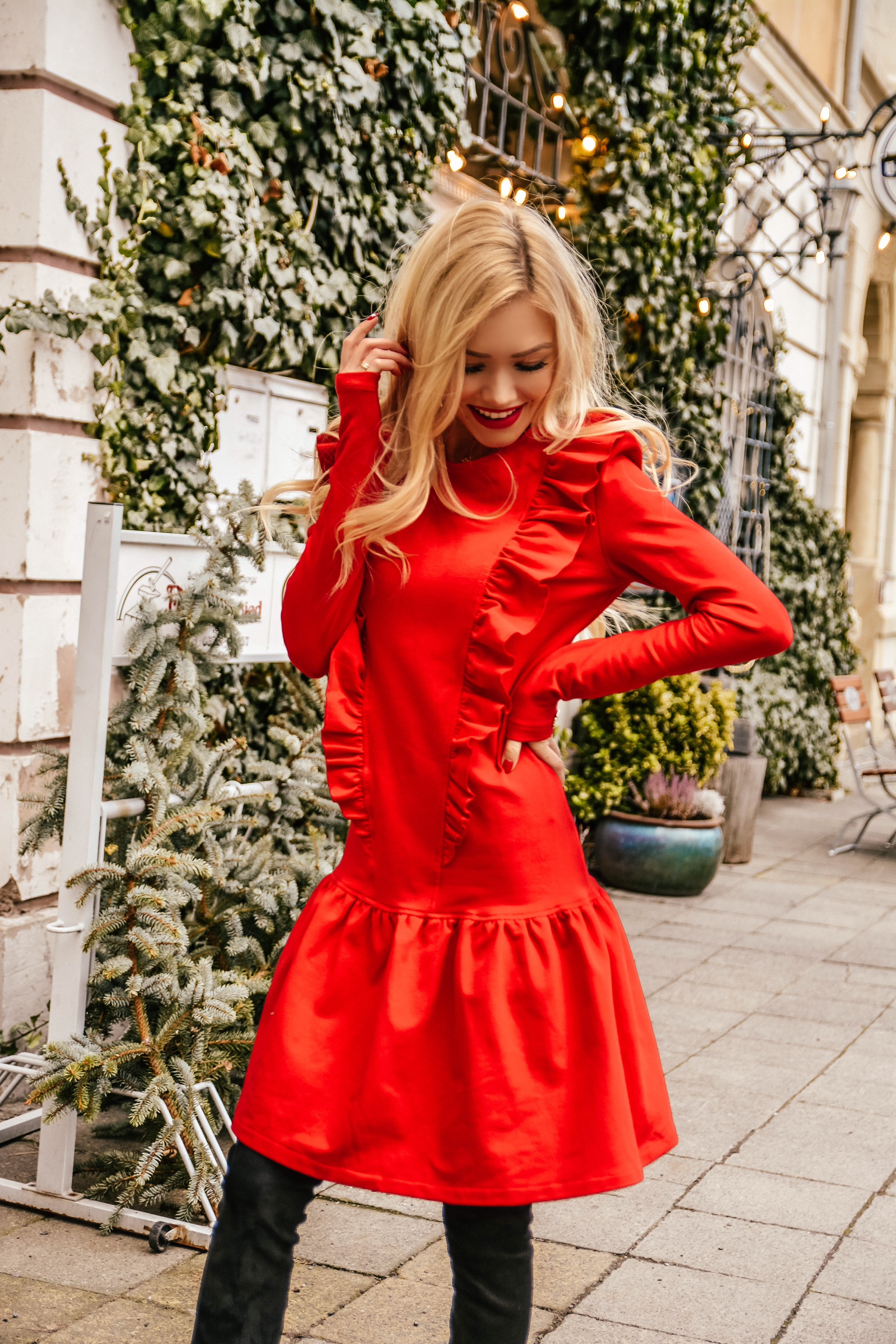 A common reason for mental disorders and depression is dissatisfaction with their appearance. It may also be due to unfortunate clothing. Inadequate outlook is a common reason for laughter and even unfortunately for mobbing. It happens in schools, at work and even a family celebration can turn into a horror movie, when clothing stylistically or colouristically does not match the body, partner or occasion. The choice of business clothing, dresses for weddings or corrections introduces the Lord literally into a frenzy. Buying standard and cheap rags in a chain can turn out to be a real loo. Nice clothes like the beautiful butterfly dress in red or gold bomber in combination with a matching skirt with the same material add beauty and confidence to the max! You can feel like a princess or queen in them.
Our slogan is "out of love for fashion" and in this context we design our unique fashion and our clothes are created as well.
For your loved one, we have the right clothes in our Rosarosie.com online store. Enjoy online shopping, because we have what you are looking for and you will soon find in your wardrobe.
Question: what should I wear, or what should I put on myself will be an unnecessary question, because you will find out that the RosaRosie fashion not only works positively on your image and surroundings but also on your well-being.
Love yourself and enjoy life because you are certainly worth it. Also read these few simple tips.
You know how beautiful, kind and warm feeling is love or feeling of falling in love - and now in yourself! Suddenly, we feel strong and a smile appears automatically on the face ... That's narcissism - but why not?
Now look at your defects by pink glasses. Try it, because it is not complicated and with the attitude "thought positively", after all, it's easier to live. Through this, learn that the defects and weaknesses can not prevail and it is worth noticing more these good values ​​and qualities in yourself, that is, loving yourself. Encode in your beautiful head only these good qualities and repeat it yourself and smile to your weaknesses. Teach, train and stick to it. Rosarosie will support you in this project to keep up with your current fashion even more your beauty because after all it's worth to love yourself.